In a split second, a young Georgia mother was killed when a runaway utility trailer crossed the center line and slammed into her small SUV. Similarly, a Kansas couple was killed instantly when a homemade trailer broke away from a pick-up truck and struck the couple on their motorcycle. These and other tragic deaths would have been entirely preventable if safety chains, hitch pins, and the correct size trailer ball had been used on the trailers.
According to the National Highway Safety Administration, every year over 400 people are killed and 20,000 people are injured due to runaway, loose, or unhitched trailers towed by passenger vehicles. These crashes are linked to all types of different trailers including boat, camper, utility, and rental trailers. There have been over 2,953 crashes involving utility trailers in Georgia alone.
WHAT CAUSES RUNAWAY, LOOSE, OR UNHITCHED TRAILERS?
When a trailer becomes unhitched, it becomes a deadly missile on the highway. The most common causes of runaway trailer collisions include:
Failing to use the same size trailer ball and trailer coupler. Trailer balls generally come in three sizes: 1-7/8 inch, 2 inch, and 2-5/16 inch. If different sized trailer balls and couplers are used, the trailer can easily come unhitched if the trailer hits a bump.
Failing to use two safety chains, failing to connect the safety chains properly, or failing to use adequate strength safety chains for the trailer.
Failing to use a hitch pin to secure the trailer coupler to the trailer ball. If a hitch pin is not used, the trailer coupler could become unhitched to the trailer ball.
Despite over 800,000 collisions involving passenger vehicles towing trailers since 1988, an insurance industry study determined that the majority of trailer owners do not fully understand the proper way to connect or tow trailers. Other investigations have found that trailer rental companies often provide inadequate instructions to renters on how to properly tow or connect trailers to vehicles and sometimes rent faulty or defective trailers that have not undergone safety inspections. The results are tragic.
A lack of appreciation and understanding of the safe and proper method of hitching and towing a trailer to a passenger vehicle has created an alarming and potentially catastrophic danger on our highways. The lack of safety standards and regulations related to trailers has been exposed by Ron Melancon with http://www.dangeroustrailers.org/. Ron is a tireless crusader for trailer safety and has made it his life mission to make our roads safer by lobbying legislators across the country to enact tougher trailer safety standards.
GEORGIA LAW REQUIRES TRAILERS TO HAVE SAFETY CHAINS AND OTHER SAFETY DEVICES
A newly enacted law, which went into effect on July 1, 2015, requires Georgia drivers to secure trailers to their vehicle with at least two safety chains. A violation of this law is a misdemeanor. Georgia law also requires trailers to be equipped with two taillights located at a height of not more than 60 inches, nor less than 20 inches, which must emit a visible red light from a distance of 500 feet from the rear. Trailers must also have turn signals and side-marker lights. In Georgia, and most states, trailers over 3,000 pounds must have a special permit and be equipped with separate braking systems.
Despite these minimum safety laws, Georgia and most other states, do not have any standards governing homemade trailers, and trailers weighing less than 3,000 lbs. remain virtually unregulated. For instance, in Georgia, a homemade trailer can be registered and licensed by simply paying $12.00 with no requirement that the trailer conform to any type of safety standard. Further, after being registered, the trailer is not subject to any inspections for the life of the trailer. The result is that thousands of unsafe and inherently dangerous trailers are being towed across our highways due to lack of safety standards, improper maintenance, or improper hitching which creates the potential for deadly runaway trailer collisions.
Contact Us
Contact us if you or a loved one have been seriously injured or killed due to a runaway, loose, or unhitched trailer. We understand the severe and devastating consequences of such collisions and will zealously fight to see that you receive the justice you deserve. Our attorneys have significant experience and knowledge in trailer cases and can provide you with a free consultation to review the details of your case.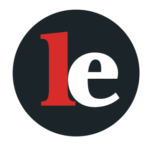 The Legal Examiner and our Affiliate Network strive to be the place you look to for news, context, and more, wherever your life intersects with the law.